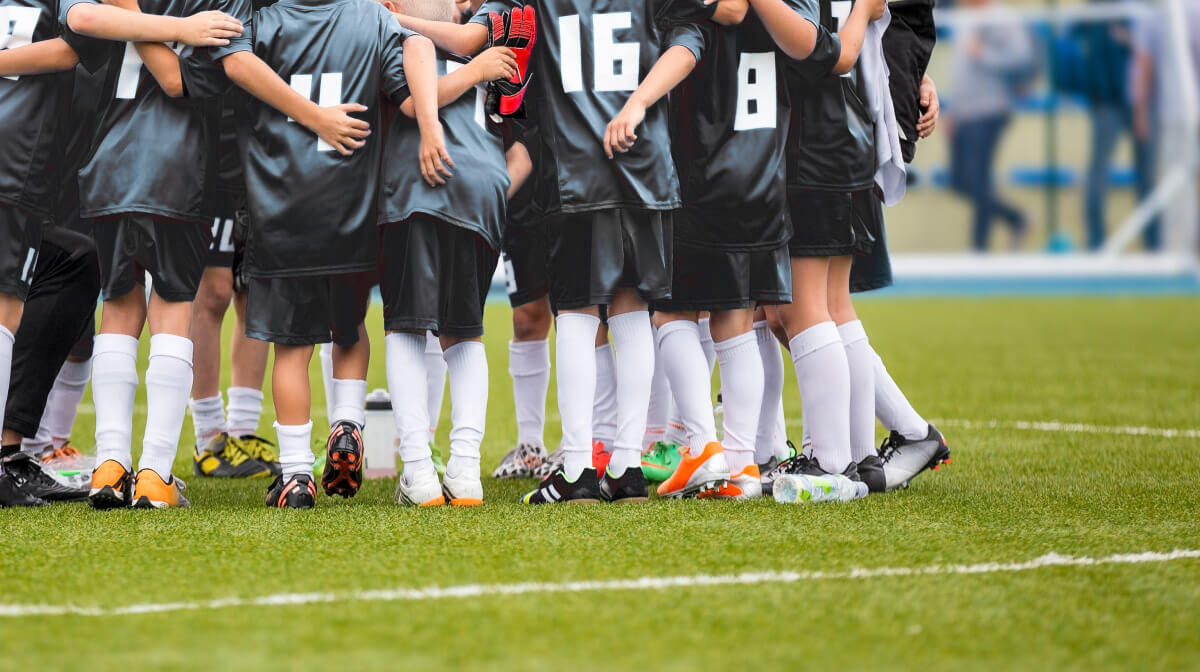 Check out some of the spring and summer programming highlights at Richmond Green Sports Park
Located right next door to Richlands, Richmond Green Sports Park is one of the most amazing active lifestyle amenities anywhere in the GTA. If you haven't seen our Richmond Green interactive map already, we recommend that you take a look here. On our map, we highlight the 16 amazing amenities that are available for families to enjoy at Richmond Green. But Richmond Green also offers some excellent programming for kids and adults throughout the year that will let future Richlands residents get the most out of living next door to this world-class public space. Here are a few of the spring and summer programming highlights that you can look forward to.
To learn how to register for any of these programs, or for a complete listing of recreation programs and events in Richmond Hill, download the Richmond Hill Spring and Summer Community Recreation guide at richmondhill.ca/en/things-to-do/Community-Recreation-Guide.aspx
Sportball Indoor Soccer
At Sportball, kids learn the fundamentals of soccer in a non-competitive, skill-based program. They'll work with experienced coaches to learn how to properly execute throw-ins, kicking, dribbling, goalie skills and how to apply all these skills confidently in a game. The program is available for kids of several age ranges, with the 4-6 year old program starting on April 3rd at 4:30 pm, the 6-8 year old program starting April 3rd at 5:30 pm and the 9-12 year old program starting April 5th at 5:30 pm.
Adult Drop-in Soccer
There's also great soccer programming for adults at Richmond Green all spring long, with adult drop-in soccer available Monday, Tuesday, Friday, Saturday and Sunday evenings at various times until April 30th, at which time a new schedule will be released.
Hockey and Skating at Tom Graham Arena
Just because it's warmer outside doesn't mean you can't still hit the rink! Richmond Green's Tom Graham Arena offers a range of adult and children's skating and hockey programming throughout the spring and summer. There are both adult and kids recreational summer leagues starting in early July. July will also feature a series of skills clinics for both adults and children, each focusing on developing specific skills such as shooting, defence or puck handling. There are learn to skate programs for kids aged 3-12, public skating and pick up shinny hockey times all spring and summer long.
Community Indoor Garage Sale
Richmond Green is about more than just sports though, you can also participate in the Community Indoor Garage Sale on May 27th. If you're just looking to shop, this is an opportunity to discover some great finds from numerous garage sale sellers. If you have items of your own to sell, tables can be reserved for your use.
Sunday Summer Concerts
The Richmond Green Outdoor Amphitheatre will host a series of concerts throughout the summer 2017 season for the whole family to enjoy, including The Richmond Hill Concert Band on July 2nd, Peter Pan by Dufflebag Theatre on July 16th, and Mystic Drums on August 6th.