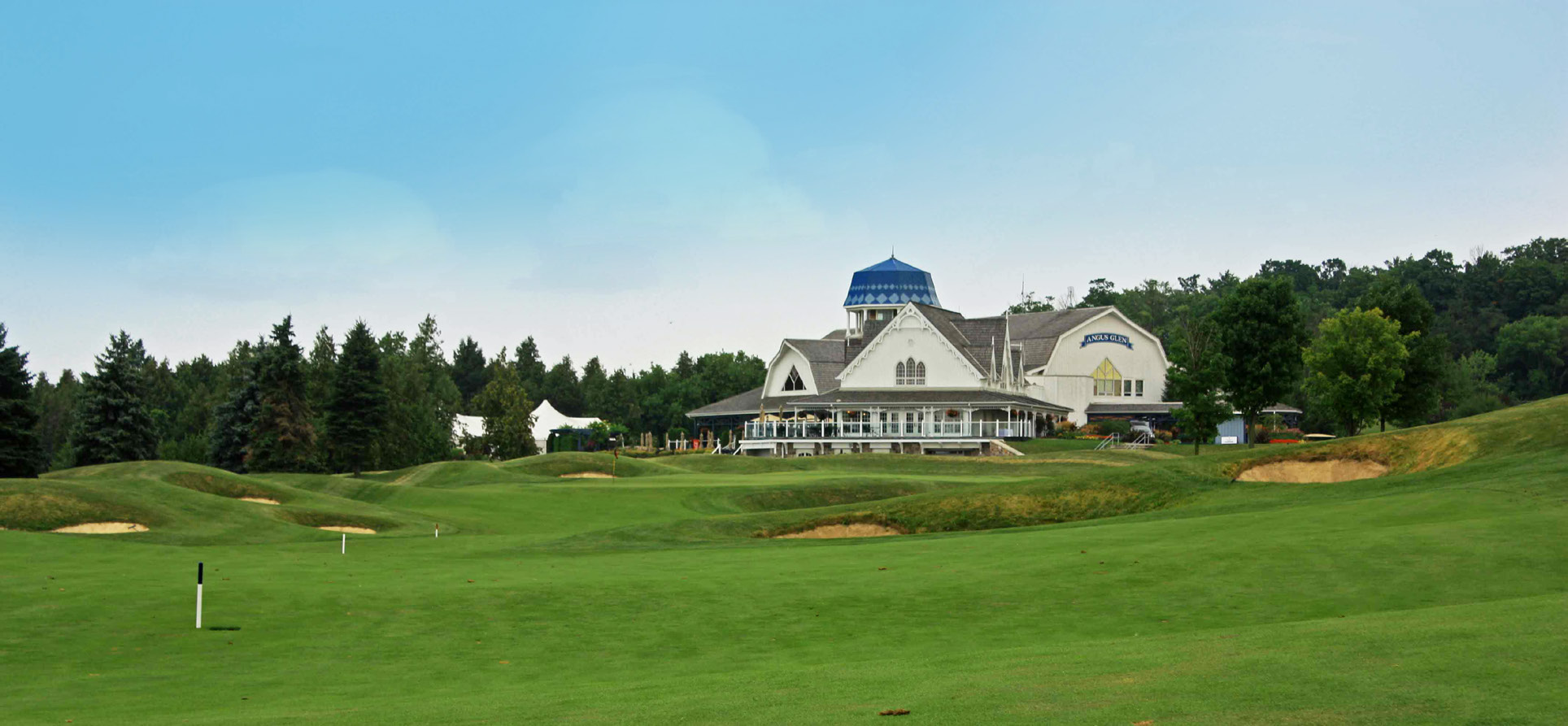 The Richlands neighbourhood puts you just minutes from some of the top golf courses in the GTA.
If you love golf, you know that there's no better feeling than hopping in your car and getting in a quick nine holes after work during those long days of summer. Or the feeling of taking your kids out for their very first round on a beautiful course. For the true enthusiast, golf is more than just a sport — it's a way of life. It's a way to spend time with friends and family, to get great exercise and to enjoy the simple pleasure of being outdoors on a beautiful day.
At Richlands, golf lovers will be thrilled to discover that over a dozen public and private golf courses are all within easy driving distance. Here are a few that you and your family can enjoy this season!
Bathurst Glen
12481 Bathurst Street
When you visit Bathurst Glen Golf Course, it will quickly become apparent why this beautiful course was voted the 2014 Richmond Hill Readers' Choice Award for Best Driving Range and Best Local Golf Course. With wide fairways and large greens, this par 63 executive course offers a fun and challenging day on the links for players of all skill levels. Golfers will particularly enjoy the challenging hole 17. At just 151 yards, this visually intimidating par three hole leaves little room for error, and endless room to test your skill.
Learn More at bathurstglengolf.ca
Bloomington Downs Golf Club
855 Bloomington Rd.
This is another golf course that is top rated by locals for its beautiful course and family friendly atmosphere. With wide fairways, generous greens and few hazards, this course is a great choice for novice golfers. Bloomington Downs also features a driving range, miniature golf course and batting cages.
Learn more at: golfnow.com
Richmond Hill Golf Club
8755 Bathurst St.
Discover 18 holes of championship quality golf at this challenging course that was recommended by 86% of visitors at Golfnow.com. This par 70, 6004 yard course has been painstakingly designed to offer a unique challenge with every hole. The club also features a driving range for perfecting your long game.
Learn more at: richmondhillgolf.com
Angus Glen Golf Club
10080 Kennedy Rd.
Located just west of Richlands, Angus Glen Golf Club is one of the most prestigious in the region. This spectacular course was home to the Canadian Open in 2002 and 2007 and was the host golf venue for the 2015 Pan Am Games. Featuring two challenging 18 hole courses you can play the exact same holes that challenged numerous professionals at Canadian Open events when you golf here.
Learn More at angusglen.com
This is just a sampling of the amazing golf courses and prestigious private clubs in the Richlands neighbourhood. If the weather is nice, why not take a drive this weekend to look at the future homes of Richlands community. and explore some of these beautiful golf destinations for yourself.