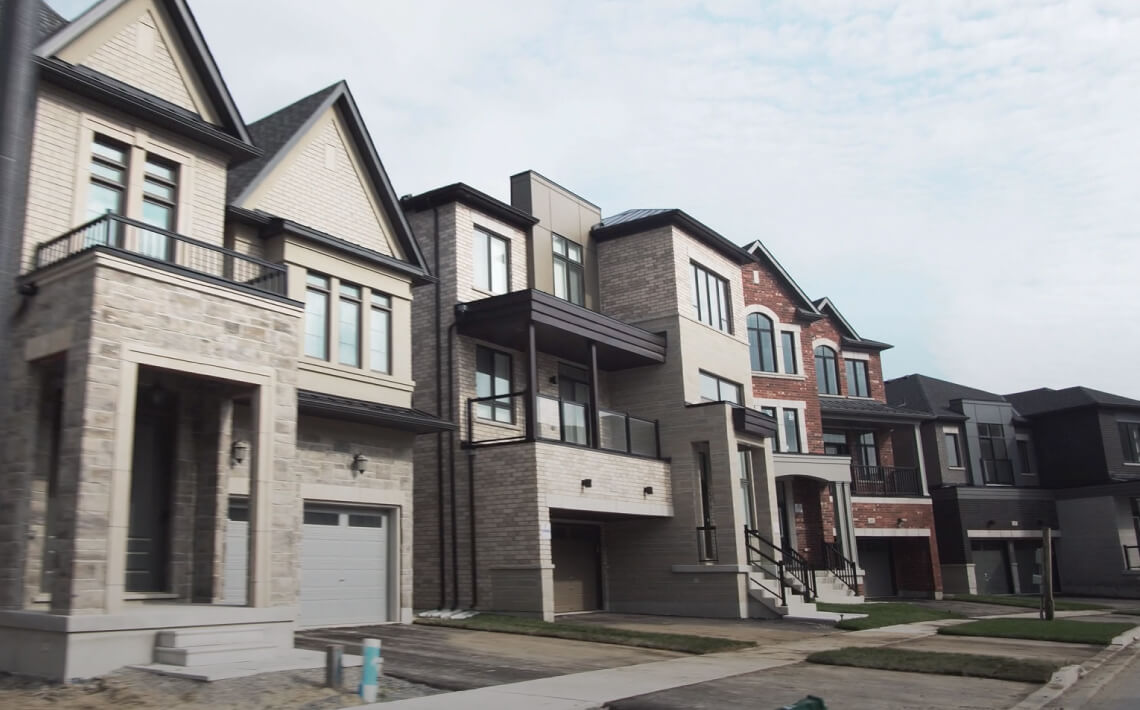 The Richlands community originally opened for sale in June 2017. However the journey to Richlands started years before. This community begins with the collaboration between ARISTA Homes, Deco Homes, Fieldgate Homes and Opus Homes.
At Richlands, these 4 acclaimed builders chose to come together to offer Richmond Hill homebuyers a community that surpassed their highest expectations. They made this possible by working closely with the city of Richmond Hill to define the architectural controls, streetscapes, ponds and parklands that define the Richlands community.
With the goal of offering greater selection, the builders also choose to offer both traditional and modern home designs.
The end result of all this hard work and vision was clear to everyone who lined up to purchase a home on our Preview Opening
weekend. Little did we know that the acclaim for this community was just getting started. Just under a year later, at the 2018 BILD Awards, we were honoured to win BILD Project of the Year.
Held annually, the BILD Awards recognize excellence in the new home building industry across the GTA. The Project of the Year
Award is one of the most coveted awards presented. It recognizes a community that combines excellence in design and marketing, and best exemplifies quality and innovation in new home building.
Winning this award was confirmation that Richlands represents a rare achievement in new homebuilding.
A lot has happened since that award was won. Many homes have already been built at Richlands, and hundreds of families now call this community home. You now can visit the neighbourhood to
see how the community has taken shape. It is a vision for exceptional community living that is gradually coming to life, with every new home built.
In the coming release, we'll be helping to grow this exceptional community further. Creating an even more enriching environment for GTA families to call home.
We hope to see you there.