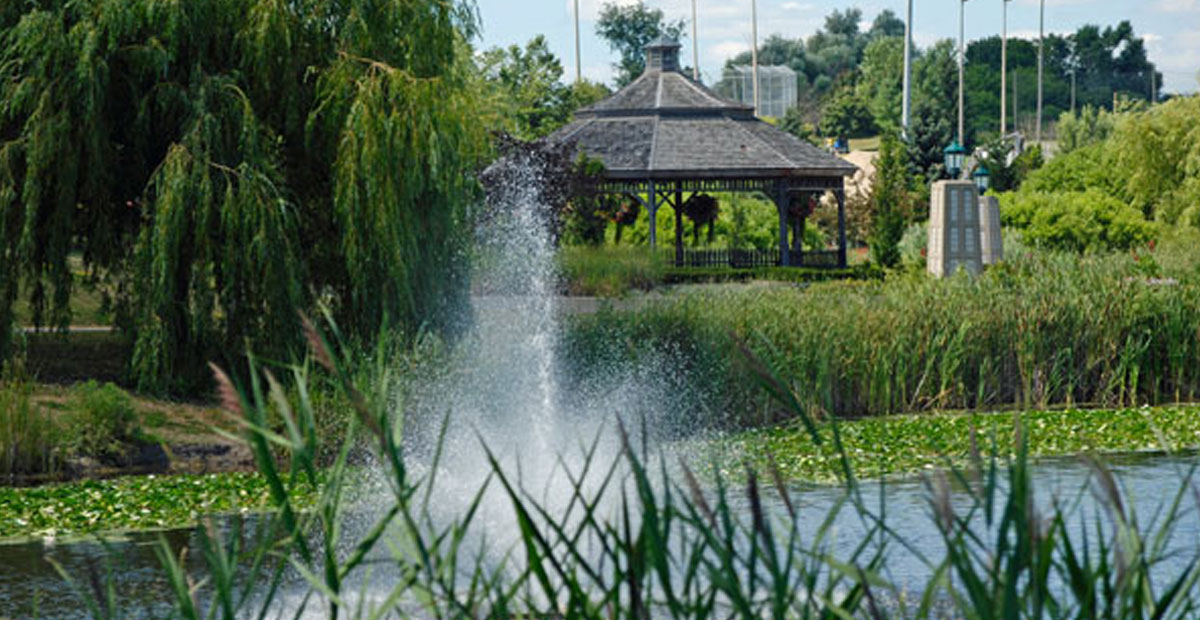 Get back in touch with nature at these 5 very special Richmond Hill destinations.
One of the best things about life in Richmond Hill is the amazing abundance of natural spaces nearby that you and your family can explore. Whether you're interested in hiking, outdoor sports, cycling or a family picnic, you can find a great place to spend the day with your family close to home here. There are so many to choose from that it was actually pretty tough to pick, but here are our top 5 natural spaces to explore in Richmond Hill!
#5 Briar Nine Park and Reserve
Located off of Bloomington Rd. just west of Leslie, Briar Nine Park and Reserve gives you an opportunity to explore the rich natural beauty of the Oak Ridges Moraine. Explore kettle wetlands and wildflower meadows that are a natural habitat to many bird and animal species including White Tailed Hawks and Meadow Voles. There's also a community garden and educational signage displays to make your time with nature relaxing and informative.
#4 French Royalist Park
Located on Rollinghill Road near Yonge St. and Gamble, French Royalist Park is a tribute to one of the most unique elements of Richmond Hill's history. After the French Revolution in the late 18th Century, many French Aristocrats actually came to the Richmond Hill area to settle. French Royalist Park celebrates this interesting history with a classic colonial design that includes carefully designed walkways and gardens. Even the playground's been designed in the style of classic French Chateaus. This is one royal visit that is definitely worth the trip!
#3 Hunter's Point Wildlife Park
Designed as part of a special project to create new habitat for area wildlife, Hunter's Point provides a great opportunity to see beautiful flocks of migratory birds in the spring and summer. There's also an epic toboggan hill that connects to adjoining Chapman Park, so it's a great place to check out in the winter as well. Hunter's Point is located near Bathurst and Highway 7 on Hunters Point Dr.
#2 Mill Pond Park
In central Richmond Hill, Mill Pond Park takes its name from the historic sawmill operation that used the pond for power in the 19th Century. Today the park is a favourite among hikers, bird watchers and picnickers. Mill Pond also features a summer Concerts in the Park series and a popular Winter Carnival event.
#1 Richmond Green
Of course, we're biased. We love the fact that Richmond Green is right in our own backyard here at Richlands, but can you blame us? Most people think of Richmond Green as just a sporting facility, but really it is so much more. There's a rose garden, wetlands, orchards, a waterfall and more. There's even a seasonal petting zoo where you can meet some truly adorable farm animals. What more could you ask for?